Egress Windows Installation & Replacement in Rhode Island, Massachusetts & Northern CT
An egress window is a large window usually used for emergency entry and exit. It doesn't only add value and beauty to your home, but it is considered as an emergency exit in the time of crisis for its occupants.
Egress windows are not just a window but a necessity for most buildings and apartments as per law and building code. There are specific criteria for a basement egress window to be an egress window. According to International Residential Code, an egress window has to have an opening width of at least 20 inches, an opening height of at least 24 inches, a still maximum of 44 inches and a net clear opening of about 5.7 per square foot.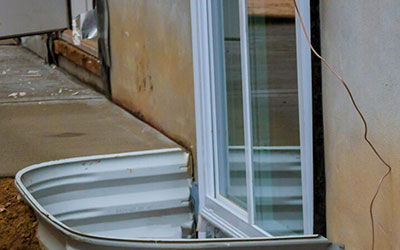 So if you live in New London, North Attleboro, Princeton, Rockland or nearby areas, please contact Cellardoor Company for your egress window installation or replacement service immediately. Call us for a free estimate at 844-641-0905 now!
Types of Egress Windows
There are various types of egress windows available. Some of them are-
Basement egress windows
Skylight egress windows
Single-hung egress windows
Double-hung egress windows
Casement egress windows
Awning egress windows
Top Benefits of Egress Windows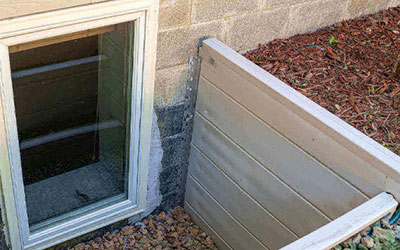 There are uncountable benefits of egress windows. Here are some top advantages of egress windows you can look forward to-
It allows natural light to enter and flood your otherwise dark basement. It is more extensive; it naturally allows more light into your space, making it look brighter and attractive.
When it comes to the safety and security of your place, egress windows are unmatchable. They provide a safe exit and entry in times of emergency like a fire. If you install an egress window in every room of your basement, it will ensure a safe evacuation route for all your family members.
If you want to add extra value to your residence, then an egress window is the way. By adding an egress window in your basement, the value of your place will automatically increase.
Installing an egress window or replacing your older window with an egress window will make your living situation more comfortable. Because there will be more light, and you will be assured of a safe exit point.
Egress windows are aesthetically highly pleasing to look at. It will make your place look prettier.
Egress windows can be a good option for you if you are thinking about waterproofing your basement.
Why Choose Us?
Our company is licensed, insured and all our members are passionate about their work. All the employees work with enthusiasm and a big smile on their faces. We use the most innovative designs and the most updated technology in our work. Trust us, and you won't be disappointed. 
Besides egress window installation, you can expect us to do window wells installation, cellar door installation & replacement, bulkhead door installation & replacement and many other services. Contact us online or call us at 844-641-0905 for more information.