Windows Installation In Rhode Island, Massachusetts & Northern Connecticut
Windows complete the overall look of a house. So when it comes to selecting the windows, you need to be careful about the architectural design besides considering your lighting, home energy efficiency and things like that. Brand new windows can give your place a whole new look, and also your property value will increase to a great extent.
If you are not satisfied with your old windows or you don't have adequate windows at your Connecticut property, then make sure to contact us. We can install new windows or replace the old ones to give your home a perfect new look. Make sure to contact us at 844-641-0905 to avail of our services. Our services also include cellar for installation, replacement or removal, bulkhead door installation and replacement or removal and many more.
We understand your concerns and questions when it comes to installing or replacing your windows. Our expert team of technicians will go to your place, listen to your needs and requirements and then make a plan. They will answer all your questions and fulfill all your needs for the job. So you can completely trust us with your windows installation and replacement.
Warning Signs That Your Connecticut Windows Need Replacement Immediately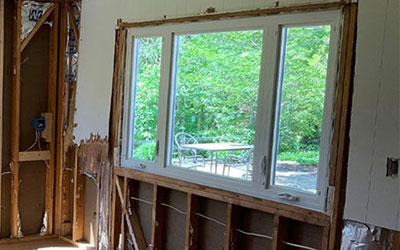 You will always see some warning signs when you will understand that your windows need to be replaced. Here are some of them-
If windows do not open or shut properly, then it means faulty window operation.
Moisture in window panes. Excessive condensation between the glass panes.
Decay or water damage on window frames.
Window exteriors are chipped or faded.
The utility bill is higher than usual.
Cracked window glass.
Outside noise is too much, and it is audible from inside.
Benefits of Replacing Your Windows in Rhode Island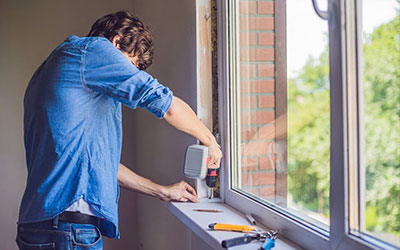 There are some fantastic advantages to replacing your old windows. Here are a few of them-
If you want to improve your home energy efficiency, then replace your old windows as soon as possible.
Replacing your old windows will make your living situation more comfortable and improved. Because window operation will be more effortless and no noise from outside will disrupt your peace etc.
Replacing your windows might save your HVAC system. Because a faulty window or cracked one might just put extra pressure on your HVAC, causing you to lose thousands of bucks on repairing it. So replace your old windows with new ones and extend the life of your HVAC system.
New and robust windows will make your place more secure and safe.
If outside noise is bothering you, replacing your windows is the best choice to keep the noise from entering your place.
Changing your old windows with new ones will give your home a new look.
Let Us Handle Your Massachusetts Residences Window Installation and Replacement
Our company believes in customer satisfaction. Your needs are our first preference. That's why we think of including our clients in our work. Before starting our planning and work, we will have a meeting with you to understand your requirements. Then we will design a plan with the latest methods and show it to you. We will then proceed to work only if you give us a green signal.
You don't have to worry about your privacy as we will make sure not to disturb it. You may expect us to do the job as early as possible. Contact us online or call us at 844-641-0905 to avail all our services if you live in Assonet, Greenville, Hope, Newport or surrounding areas.