Cellar Door Installation & Replacement in Connecticut, Rhode Island & Massachusetts
If you are looking for cellar door installation or replacement service in Abington, Barrington, Cambridge, East Greenwich or areas around Massachusetts, call Cellar Door Company for your cellar door installation and replacement services.
Cellar doors are a perfect option for your basement. Besides being strong and good to look at, it will secure your place to a great extent.
We can provide you with a custom-made cellar door of your liking for your basement. Our expert team will come to your place for the installation or replacement process. We will talk to you to understand your needs and priorities. Then we will make a plan for your cellar door designing, but you will have the final word. All our designs are innovative and cutting edge, and we only take a day or two to do our job.
So contact us today to get your cellar door service immediately. Do not forget to call us at 844-641-0905 and get a free estimate.
Benefits of Connecticut Residences Cellar Doors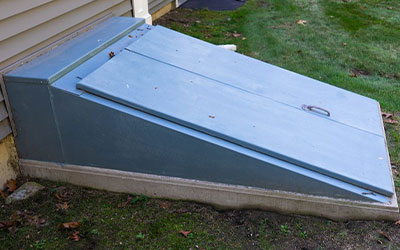 Cellar doors are unique, and there are many advantages to them. Here are a few benefits of the cellar doors-
Durability- These types of doors are incredibly durable and easy to maintain. So if you install it once, it will go for a long time.
Cost-effective- As cellar doors are sturdy, they can last a lifetime. So once you install, that's it. This makes it a cost-effective option.
Security- Install cellar doors immediately to ensure the safety of your place. If you have an old basement door, consider replacing it with a more robust and secure cellar door option.
Weather-resistant- It doesn't matter which location you are installing our cellar doors; it is suitable for all weathers. These doors are made in a way that they are completely sealed. So if there is a high rain or flood, your place will be secured, no matter what.
Good looks- Cellar doors are aesthetically pleasing. They are not only more robust, but the designs can very well go with your building's style.
Convenient exit point- Most building codes require a suitable exit point. The cellar doors having a hatch can be a pretty good point of exit in time of emergency.
Trust Us in Massachusetts About Installation and Replacement of Your Cellar Door
As we are passionate about home improvement, when you hire us, we will make sure to give you a fast, secure, and safe service within a short time. We have a great team of technicians with all the right tools.
Beside Cellar doors, our service also includes installing or replacing egress windows, window wells, bulkhead doors etc. We are a humble team of professionals. So we will make sure not to disturb your home environment while working as we respect our clients' privacy more than anything.
Secure your home today. Get your cellar door installation or replacement service now. You can contact us online or call us at 844-641-0905 for further information.